Following are a few very good sources of Free Traffic.
This one is my favorite source of free traffic. This site according to me is All in one FaceBook, Twitter, press release site, Ad site etc. Free to join and even then delivers immensely. There are a few up-sales but I have not gone for any and it works for me all free.


Traffic Ad Bar
It is traffic exchange site. I spend less than 10 minutes of my time each day and it is able to generate 50 to 100 hits to my site.


Link Colider
It is a traffic exchange site with a difference. More advantageous if you want to increase you YouTube subscribers or FaceBook Fan page "Likes".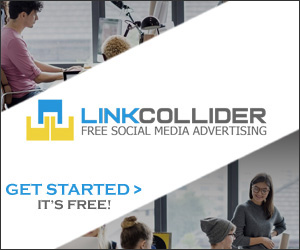 Leads Leap
Another great exchange site similar to Traffic Ad Bar.
This is a paid site and in their smallest package they generate 1000 niche specific hits per month. I am a paid subscriber here. If I am able to generate targeted leads in my list by 20 to 30 contacts every month in $10 (Not considering the conversions), its a great deal when you compare the same with Bing or Google Ads. It is a dirt cheap traffic.
To start your ultimate Digital Lifestyle, Click here.